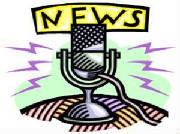 EVENTS
** 2017 ** MAYJUNE
TBA - Taekwondo Championship - Bloomfield, NY
JULY
4th Weekend - 2017 USA Taekwondo National Championships
Promotion Examination / TBA
AUGUST SEPTEMBER
DECEMBER
Promotion Examination / TBA
2014 USA Taekwondo National Championships (July 2014)
San Jose Convention Center saw almost 4,800 athletes competing from all corners across the USA. Our very own Rochester Taekwondo Club was no exception representing the great state of NY. Spencer Rosero (Middle Weight, Junior Black Belt), Ben Rosero (Light Weight, Cadet Red Belt) and Rebecca Rosero (Fin Weight, Cadet Red Belt) all made the long trip from Rochester, NY to test their medal at the National Championships. Coached by Dr. Spencer Rosero and Master Fujimura, the trio went to the mats with energy, determination and vigor for the multi-day event.
Day one saw Ben Rosero have mixed results with a strong win in the first round (sparring) followed by a heart breaking close match loss in the second round. Rebecca Rosero charged forward in her first national event with a lead during the first 2 rounds with a 3 to 1 advantage only to lose a close third round with a final score of 4 to 3. Spencer saw a high level of competition in forms with the first round demonstrating Keumgang (2nd dan form) which he was blocked from advancing. He followed up with his sparring weigh in (meal and hydration) ready to see matches the Monday the following day / July 7, 2014.
On Day two, Spencer drew a tough match in round one but easily advanced with his opponent. After some down time, he was closely defeated in a 3 round (90 seconds each) with a deficit of 2 points. His take away as the youngest in his division was competition was stronger but he was not discouraged by the challenge.
Congratulation to our 2014 National Competitiors showing lots or heart, drive and determination. Hard matches fought but valuable lessons learned.
2014 USA Taekwondo Referee Training and Certification
May 2, 2014, members of the Rochester Taekwondo Club participated in a USA Taekwondo Referee Seminar conducted at the USA Masters Taekwondo School in Canandaigua, NY. Host Grand Master Kenny Kuek conducted the seminar on behalf of the organization that saw Mr. Brett Williams, Mr. Bon Vu, Spencer Rosero, Ben Rosero, Richard Wilder receive the course for the first time. Black belts are able to receive certification in the most recent rules of sparring competition and all were introduced to the "electronic" scoring system.
This year the USA Taekwondo announced it will continue to use the "DAEDO Scoring System" however next year they will be phasing in K P & P / Adidas system which was recently adopted by the World Taekwondo Federation for scoring.
Participants ranged from experienced national referees to first time individuals with little or no experience. The course is designed to outline the theory of competition, ethics of refereeing, physical characteristic of sparring and match control and management. Students start with a "D" class certification and through experience and further education are promoted to "A" Class. The normal active progression would be from 6 to 8 years of experience. After completition of "A" Class, individuals may apply to become "International Referees" which requires a recommendation from the national association along with a 1 week course culminating with a final exam consisting of written, hand signals, practical and interview. There are several international referees in our association including Master Vernell Rogers (Cincinnati, OH), Master James Beasley (Middletown, OH), Grand Master Kyongwon Ahn, and Master Robert Fujimura.
Congratulations to all participants in receiving addtional advanced training and raising the standards of the program.
2012 US TAEKWONDO NATIONALS
Dallas, TX - July 1 & 2nd brought our own Jacob Fujimura (2nd Degree Black Belt) to attend the 2012 US Taekwondo Nationals in Dallas, TX. This marked the first time in many years that the Rochester Taekwondo Club sent representation to the nationals. With the excitement of the pending 2012 Olympic Games in London, competitors from across the country came to the week long competition. Due to previous qualifications at the NY State Taekwondo Championships and the 2012 Eastern Taekwondo Championship, Jacob was able to secure a strong seed in the event (14-17 year old male black belts). Jacob was able to fight to a 1-0 disadvantage until the last few seconds of the last period when he was scored upon ultimately losing 3-0. With a high level of competition in the World Class Division, he was able to have a successful first national championships. Congratulations on a great event.
Action At the 2011 Ahn Taekwondo Classic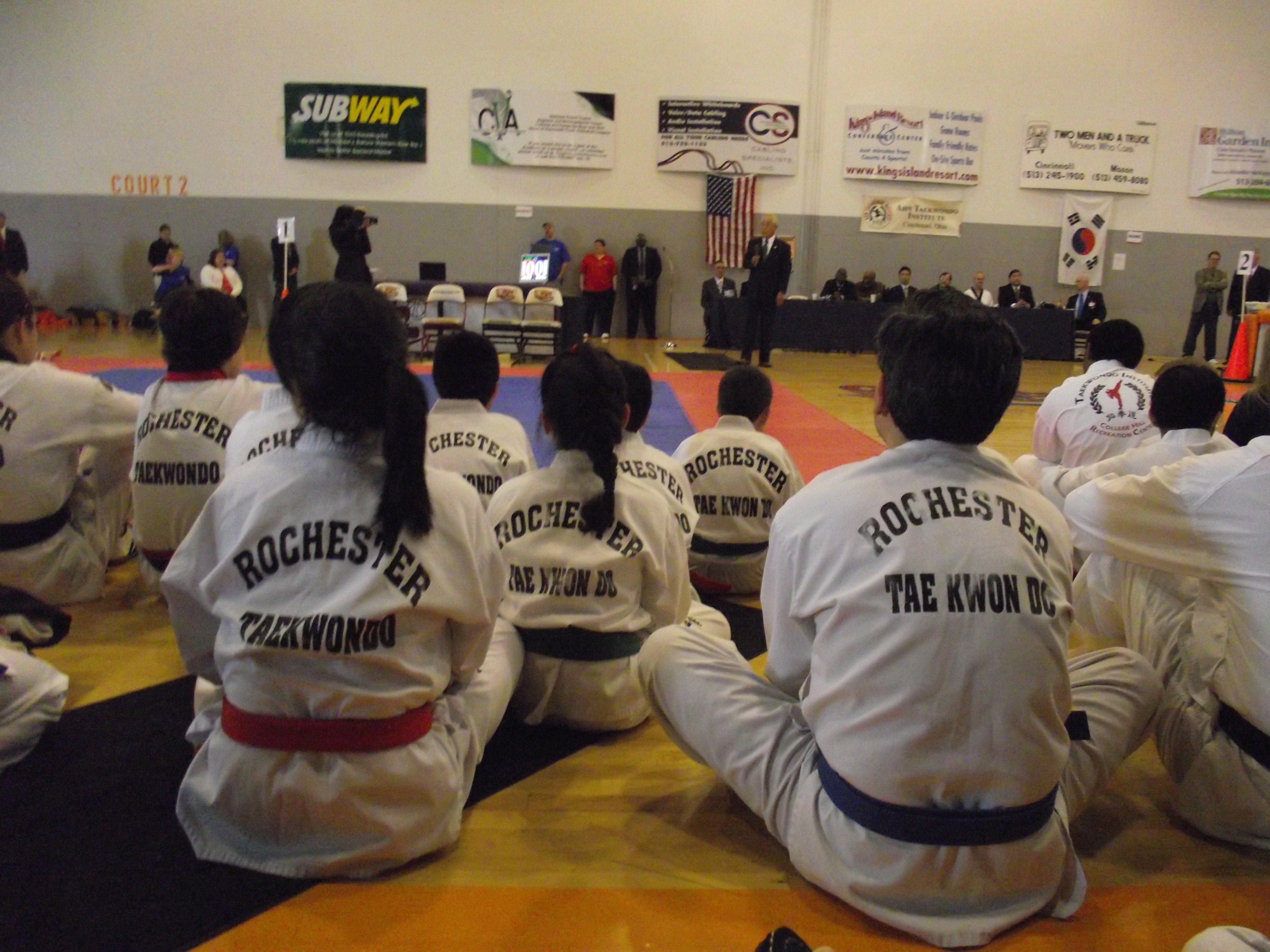 Student Listen To Grand Master Ahn's Welcoming
Action At the 2011 Ahn Taekwondo Classic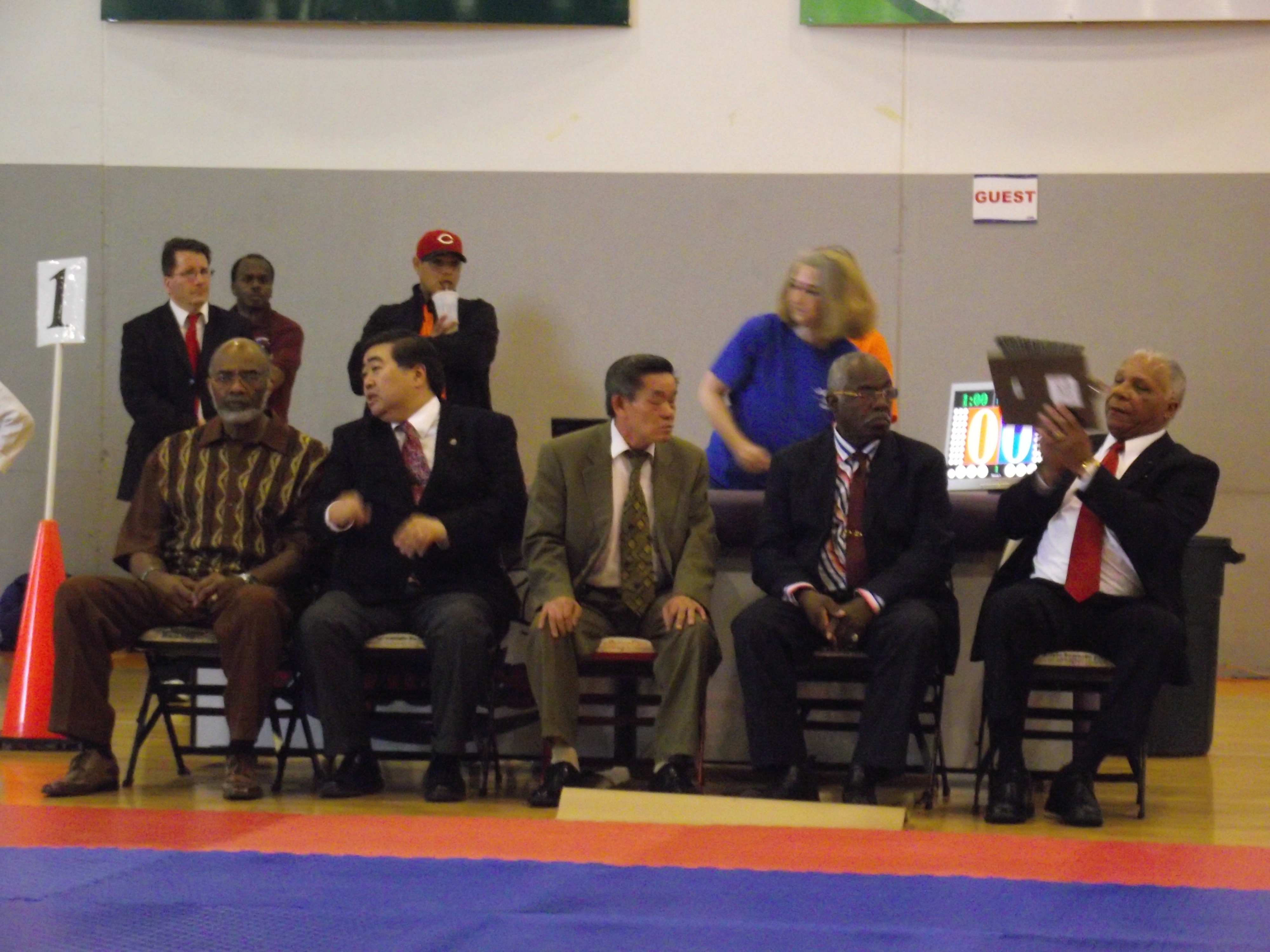 Judging during the Masters Forms Competition.
Action At the 2011 Ahn Taekwondo Classic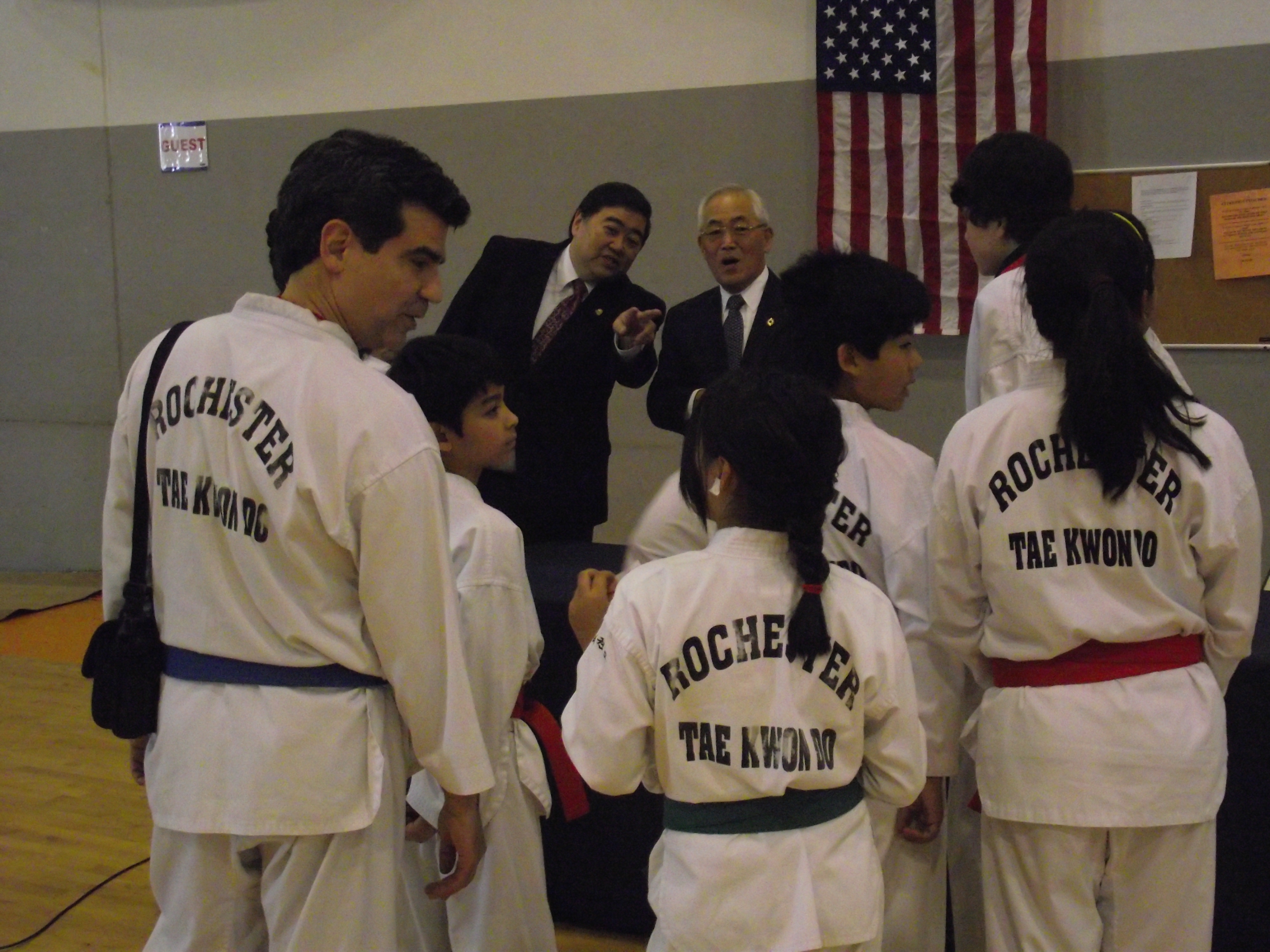 Rosero Family and Jacob Fujimura Meeting w/Grand Master Ahn
Action At the 2011 Ahn Taekwondo Classic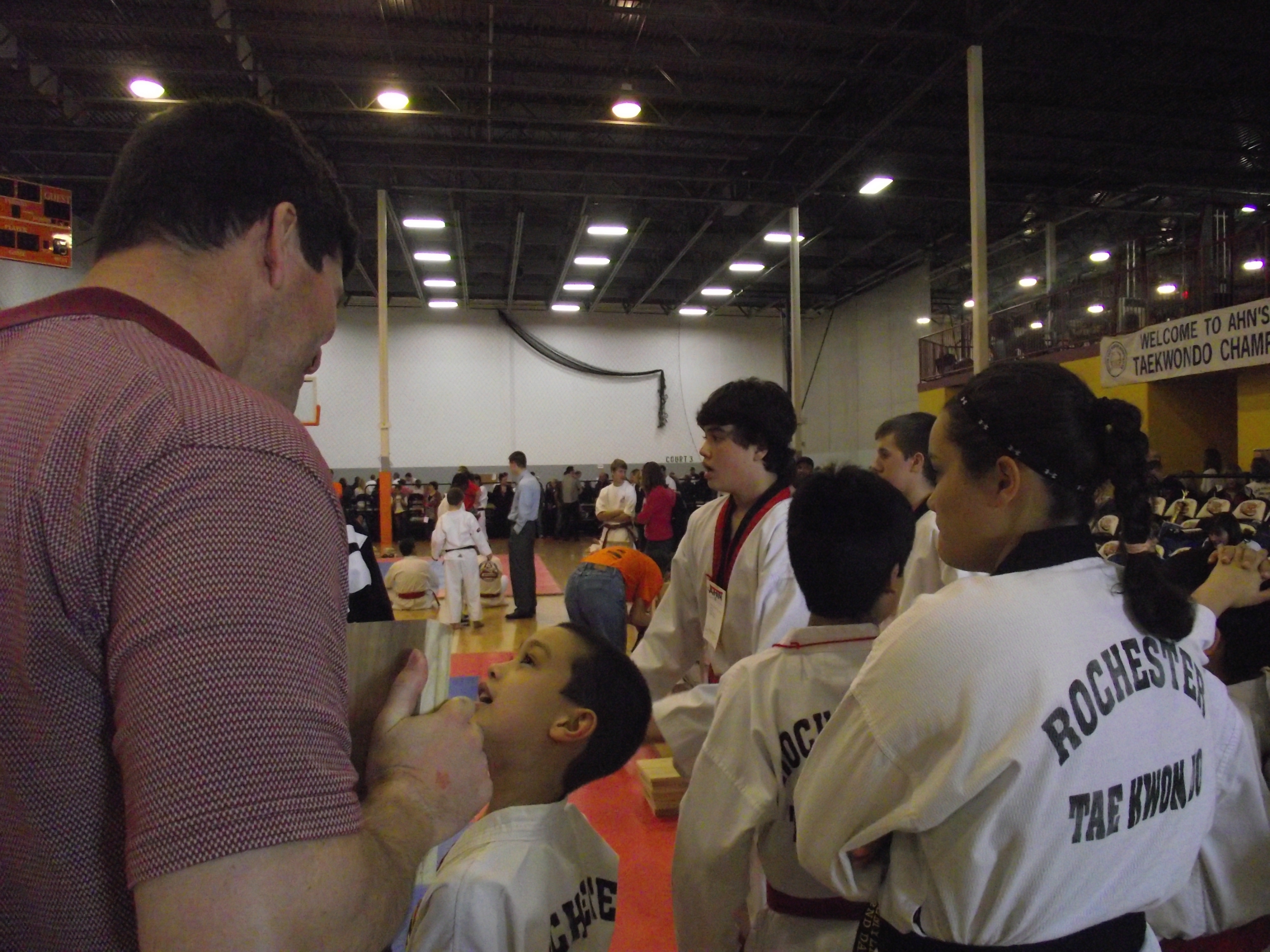 Master Robert George coaching before a match
Josiah Fujimura's first win during the tournament
6th USTMF Taekwondo Championships

(from left front) Spencer Rosero, Ben Rosero, Josiah Fujimura, (second row) Kyle Vu, Jacob Fujimura, Sarah Rosero, Shelby Hutton, Valerie Voorhies, Emyli Fujimura, Ann Vu, (back row) Bon Vu, Cory Vu, Spencer Rosero, John Hutton, Richard Wilder, Scott Wilder, Kyle Doyle, Brett Williams.

Special Visitor Comes To Rochester Taekwondo Club
G. Fedele, Master Fujimura, Master Tursi, GM Ahn, B. Vu, B Williams